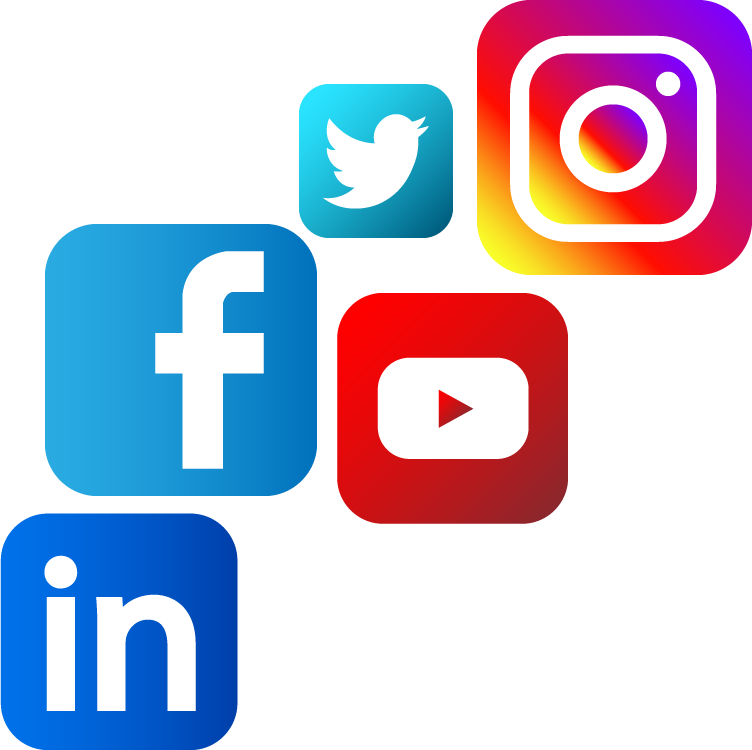 Using social media wisely is necessary if you want to assert yourself on the web.
If you have opted for creating an account on one or more networks, these are tools that should not be overlooked in the communication of your business.
Use the image correctly, choose a punchy text to accompany it, with matching emoticons and clever and relevant hashtags, … all actions that will condition your visibility and your popularity !
Instagram, Facebook, YouTube, Twitter, LinkedIn, Pinterest … so many tools to promote your activity differently depending on the platform.
Which network should be preferred according to their needs?
What type of publication should be favored to reach a large number of people ?
A project ? An idea ?
Let's talk about it !

We support you from creation to animation of your social networks.
We advise you according to your needs and create the appropriate content to promote your business on the networks.
According to your will, the creation will be as well of the order of photography, graphics, and content in general.
Tell us about your project, we will adapt to meet your request.